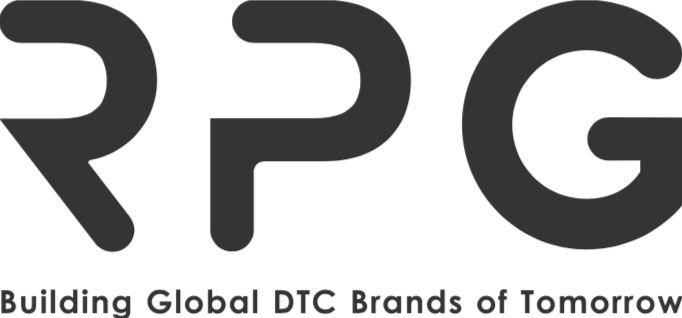 ---
Founded in 2017, RPG Commerce is a leading direct-to-consumer (DTC) social e-commerce company dedicated to building cutting-edge everyday essentials. With an in-house portfolio ranging from innovative active wear to home and living products, RPG currently carries an in-house brand portfolio of 10+ brands, including Thousand Miles, Bottoms Lab, Eubi, Montigo and Cosmic Cookware.
Recently securing a Series B funding round of RM127 million, RPG Commerce has over 100 employees in KL, Singapore and Philippines who work everyday to develop, design and produce high-quality products all over the world. To find out more, please visit https://www.rpg.ventures/.
Role:
RPG is a rapidly growing DTC E-Commerce company, creating innovative brands from the ground up. We don't believe in 9-to-5, meetings for the sake of meetings and casual Fridays (it's pretty casual everyday). We want you to push boundaries, change the game and create impact everyday by doing things that matter.
You will be responsible for enabling and ensuring great collaboration throughout the product development cycle, standing in the gap between technical teams & other business functions, while keeping true to tech, product & design principles. You will need to be customer focused and will fight for the right user-centered process to achieve a practical balance of quality and speed.
If you're smart, hardworking and anyone has ever called you crazy, then we want you to become part of the family!!!
Key Responsibilities :
With the other RPG teams:
Proactively identify & gather business requirements from internal stakeholders to develop management tools that accommodate the evolving needs of the business

Develop Data Roadmap by unpacking company's strategic plans & visions into specific workstreams, define scope, deliverable, and schedules, aligning feature releases across business functions for multiple stakeholders and their roadmaps

Serve as a liaison by communicating complex engineering requirements/issues into clear problem statements & action points with the right business priorities

Drive lean operation initiatives and continuous improvement via automation/ feature development
Within the data team:
Develop user stories & tasks and arrange sprints based on Data Roadmap

Serve as liaison by aligning company's strategy with team & communicating purpose behind user stories

Plan, manage and review sprints to continuously reinforce and improve team capabilities

Facilitate decision-making, resolve blockers and surface challenges
Requirements:
Bachelor of Science in Engineering, Computer Science, Business or Operations or their technical equivalent

1+ years of product management experience and have transitioned from a prior role as a member of a product team (e.g. data analyst, product designer, or software engineer) . Preferably 2+ years experience being a member of cross-functional agile (SCRUM or Lean) teams to design, develop, and ship software products.

Strong UX/UI background to define and set a product vision/direction in terms of the user experience and overall usability

Effective verbal and written communication skills that enable you to align your team, senior management and other stakeholders.

Analytical capabilities to understand complex data and derive actionable insights

Highly detail oriented with strong organizational and time-management skills.

Entrepreneurial mindset, with a bias for customer focused innovation
Bonus (nice to have):
Experience in e-commerce/DTC companies

Experience in SQL, Python & JavaScript

Opinionated about Scrum and have successfully wielded the Agile Manifesto to influence your team and stakeholders before
APPLY
---